Classified ad details
* Black palm cockatoo * African Grey Parrot>>>> - Birds
Ref. number: 17887 Updated: 19-04-2012 20:59
| | |
| --- | --- |
| | |
Our aviary breed healthy, trained and tame parrots ready to go to their new homes, availabilities in our facility and pet shop are high breed trained, tame and talking parrots Age ranging from 1 month old to 15 years.we equally have fertile and candle tested parrot eggs for sale for those who will be interested to hatch out chick, please if interested to buy fertile eggs or parrots contact us for the below varieties for sale:
* African Grey Parrot
* Amazons
* Black palm cockatoo
* Blue and gold macaw
* Citron cockatoo
* Gang gang cockatoo
* Goffin cockatoo
* Green wing macaw
* Harlequin macaw
* Hyacinth macaw
* Major Mitchell cockatoo
* Rose breasted cockatoo
* Scarlet macaw
* Eclectus
* Umbrella Cockatoo
*Moluccan Cockatoos
*Timneh Greys
*Sulphur Crested Cockatoos
We post eggs with handling incubator , guide manual and CD for beginners.Our eggs are all proven fertile by candled handling with a hatch ratio of 1:1. We do welcome customers to our breeding house. Also we have chicks of various parrots birds for sale so all what you gotta do is that you get back to us asap via email for more information and prices if you will rather be buying the birds or parrot eggs.So get back to us via email.
Images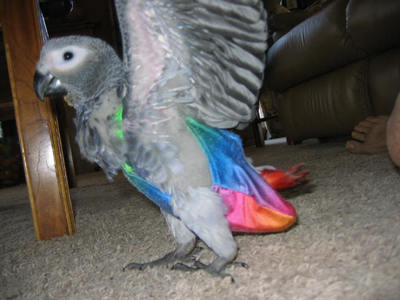 Contact information
| | |
| --- | --- |
| Full name: | anrea scortt |
| Phone number: | 0023796963006 |
Ask about this ad